-ABOUT-
オアシス国際特許事務所
Message from the president
Since being established in 1997, Oasis Patent Firm has been providing intellectual property services such as patents, utility models, trademarks, and design in various industries to help our clients obtain and properly use their intellectual properties in Japan and throughout the world. In the past 20 years, we have experienced the dot-com bubble, a sharp rise in business method patents, the spread of RFID usage, rapid change in Internet technologies, and smartphones becoming commonplace. In each case, we took every opportunity to assist our clients in these fields.

Now, the fourth industrial revolution has focused the world's attention on the fields of AI, IoT, electric vehicles, and self-driving systems. In particular, AI has experienced three generations of rapid growth. The current generation, starting in the early 2000s and continuing until today, has seen the application of AI into various technical fields become a necessity along with the rapid increase in CPU performance, the development of machine learning and deep learning, and other developments in Internet technologies.

We have experts in the fields of computing control, software, and communication technology which ensure that we can provide the highest level of quality service to those in the fields of AI, IoT, and self-driving systems.

At Oasis Patent Firm, we operate on this fundamental ideal - providing warm and flexible intellectual property services.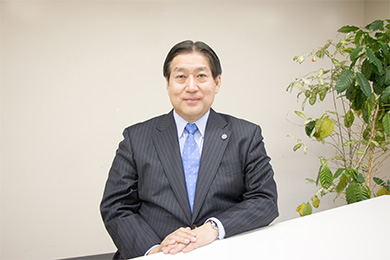 OASIS Patent firm

president Hisashi Yamamoto
Corporate philosophy
Our firm is composed of a wide range of professionals who use our experience with intellectual property, research and development, and the patent industry to help our clients firmly protect their intellectual properties internationally.

Our aim is to grow alongside our clients and make our own contribution to industrial progress.
Office overview
Firm Name
Oasis Patent Firm
Address
6th-floor,Kamimaezu KD-bldg.,10-32,Osu 4-chome,Naka-ku Nagoya-shi,Aichi-ken,460-0011,JAPAN
Telephone
+81-52-249-4881
Facsimile
+81-52-249-4876
Established
In 1997
E-mail
oasisinfo@oasis-pat.com
Patent Attorney

President -

Hisashi Yamamoto


Vice President -

Tomohiro Inayama


Vice President -

Masatoshi Yasui


Principal -

Sayuri Fujita


Chief -

Tamami Takada
Taiki Hiramatsu
Yasutaka Kitagawa
Members
14 members in total
6 patent attorneys, 2 patent engineers, 2 foreign patent engineers, 1 draftperson, 3 clerical support staff
Practice areas
・Applications for intellectual property rights ・Assisting conclusion of agreements and negotiation relating to intellectual property ・Intellectual property search ・Handling dispute ・Education service of intellectual property rights
Membership
Japan Patent Attorneys Association(Tokai Branchi)